Hello I-Nail-It readers!
In my earlier post, I mentioned that I'd be releasing a set of Christmasy nail art designs in December. But before that, here's a pleasant surprise!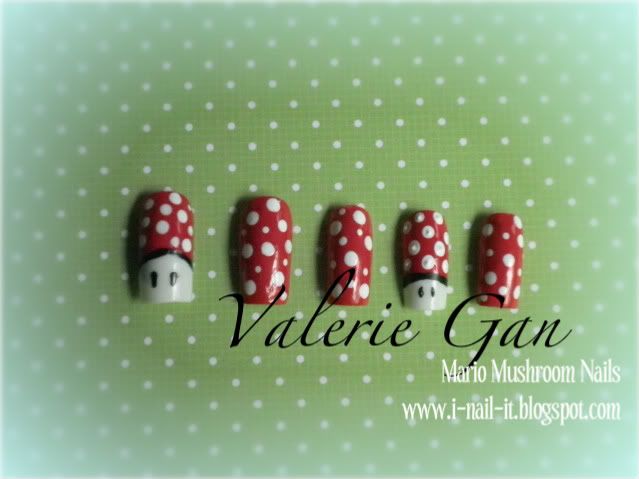 I was inspired to do this set of Mario Mushroom nails after Ryan sent me the link on Stomp talking about how colours are not the main focus of nails anymore, but it's the design that goes onto the nail. I personally find this set of Mushroom nails cute! And don't worry about "acting cute" or anything like that. That's the reason why the mushroom is only drawn on the thumb and ring fingers. All girls should give this a try!