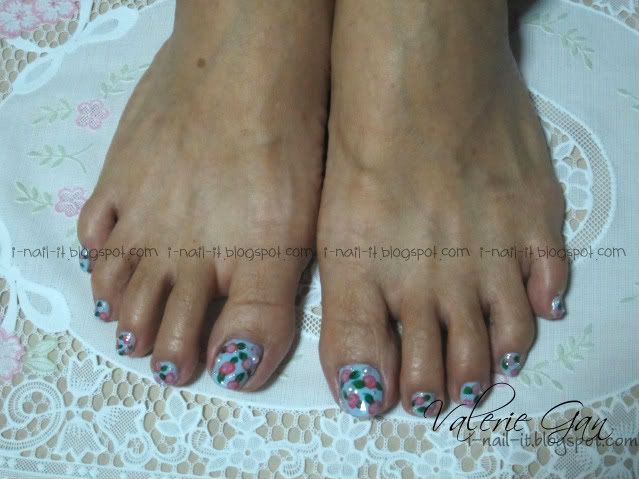 Last night, I decided to try out the swirl roses on my mum's toes! I think I did a horrible job, but I'm not afraid to post up the pictures cause I believe it'll get better with more practise. And I don't believe that just because I'm not trained, I cannot do a good job.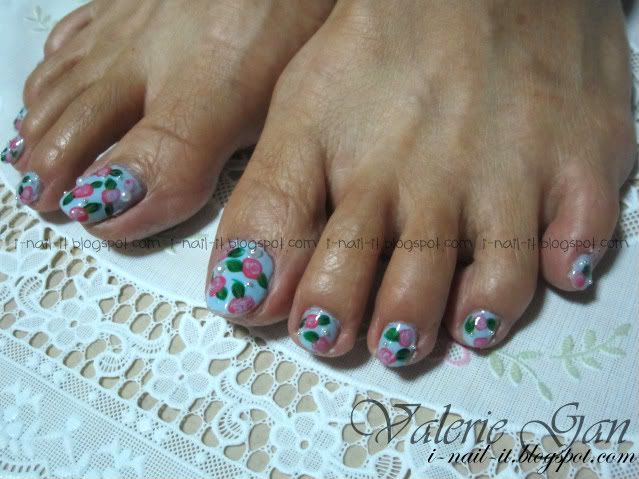 This was done on a light blue base with pink and purple for the swirled roses. I think it looks nicer from far than near. Hahahah. But most importantly, mum's really happy with it. Was telling her that I should change her nails every week so that I have more pictures added to my portfolio. But she said "no la! so waste!" hahaha. typical mama.
And just in case you didn't read my previous post, black shatter is back again! Going for $10.50 per bottle. Email
valerie.gmh@gmail.com
to order now. While stocks last!