Sihui brought her friend along to do an express mani for CNY and they were well-prepared! They knew what they wanted and even had the picture in their phone. Hahaha. Sihui chose a nude colour as the base colour topped with a glitter french with a sponging effect.
(Before I forget, credit to Sihui and her friend for the pictures in this post. As I had another customer after their appointment, I forgot to snap a picture of their nails. Thankfully, Sihui and her friend were nice enough to send me pictures of their nails!)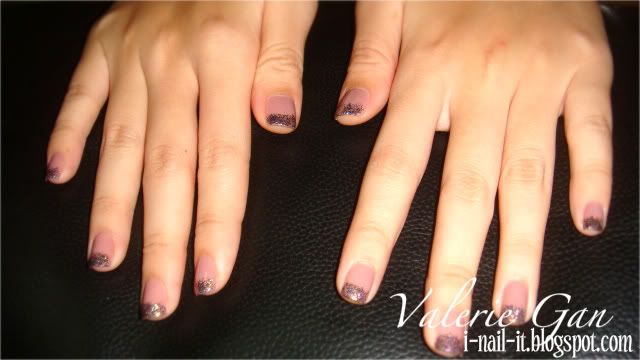 It looks A LOT more shiny and glittery in real life as compared to the picture. The glitter is actually from OPI's Burlesque Collection, which is already very shiny and bling on its own.
Sihui did an OPI pedi as well. She chose Malaga Wine for her base colour, which is indeed a very very lovely colour. It's a very nice dark shade of red, very suitable for the toes. 2-3 coats will give you a nice wine colour. I'm loving that colour as well! She chose to paint white flowers on her big toes and topped it up with rhinstones.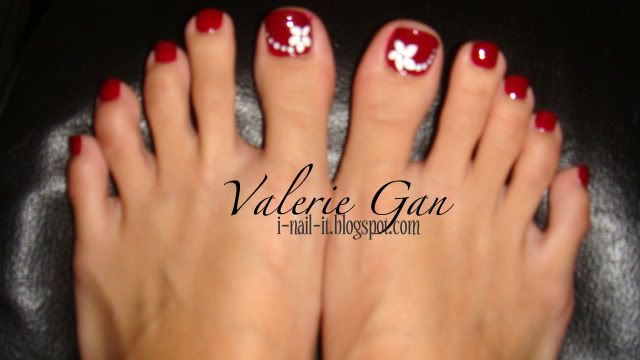 (I apologise for the blur picture!)
After Sihui was done with her mani & pedi, I proceeded with her friend's mani. Sorry I didn't get your name! So I got to keep addressing you as Sihui's friend. She chose a bright chilli red colour as the base and did white flowers on selected fingers. This design was taken off directly from one of my ready made designs, just that it was altered slightly and she chose to top it up with rhinestones as well.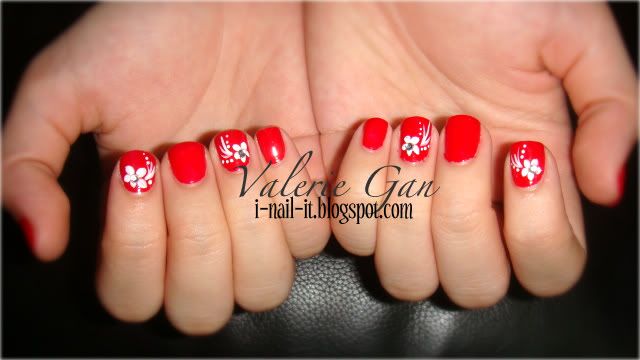 It was a joy doing their nails and I look forward to seeing them again. (: